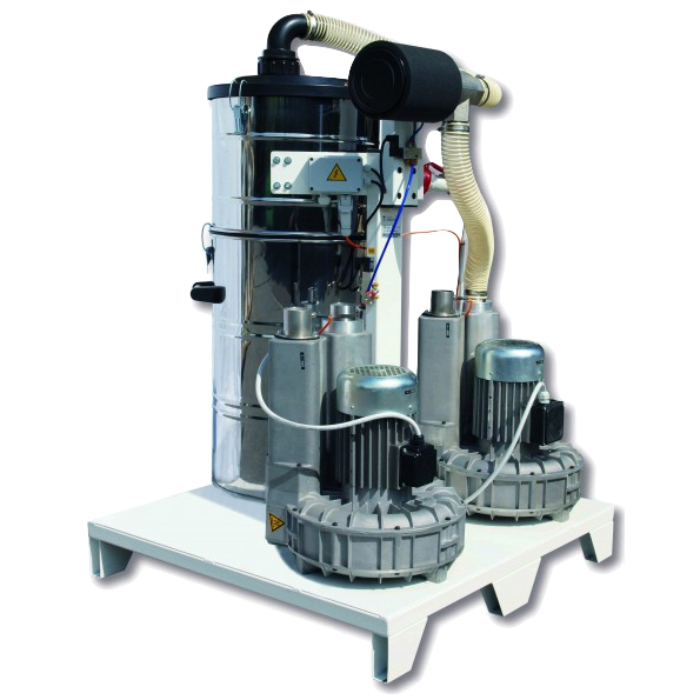 READY
Category
Feeding and Storage
Description
READY is the centralized system of resin loading, the installation can easily expand up to 64 machines, simply by connecting by cable from the motherboard to all the daughters installed in the cyclones mounted on each machine.
The motherboard is compatible with the other cyclone cards (chargers) in this mode in case of problem with the central card (motherboard) each control installed in the cyclone can be exchanged without any programming, by means of the configuration type " Plug In "automatically the new card will recognize it as" Motherboard "and the system will boot again without any problems.
• DEGA uses vacuum pumps and turbines manufactured among the best manufacturers in the market, with special specifications according to the requirements.
• Collectors or large ground filter, with an INNOVATIVE CLEANING SYSTEM IN THE FILTER, suitable for high quantities of materials with a lot of dust.
• Cyclones / Loaders of high capacity in stainless steel, completely autonomous and programmable, available in several sizes for a suitable coupling to the processing machine
• Connection materials and high quality pipes in aluminum, stainless steel with glass curves and / or abrasion resistant treatment.