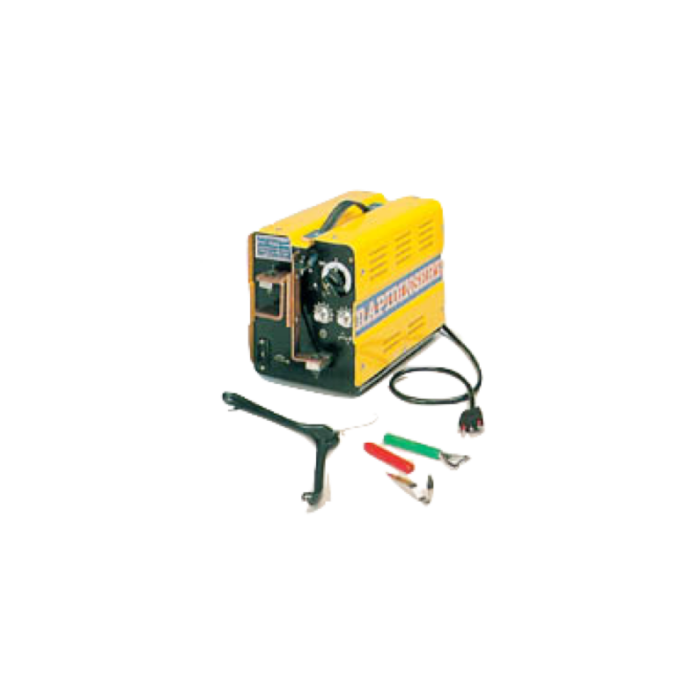 RAPID INSERT
Category
Auxiliary Machines
Description
RAPIDINSERT is a team able to pre-heat the metallic inserts for application in: Coat racks, cutlery, technical pieces in which the insertion piece allows an easy grip in the hand ..
RAPIDINSERT, is the latest in a series of preheaters for inserts that proves greater speed and maneuverability at work; Attributes that make them truly be the leader of all similar products.
Consisting of a robust and compact frame, powered to 220V single phase with a low current consumption, the machine is suitable for small and large series of parts.
RAPIDINSERT allows to regulate the intensity of the current to the electrodes and the working time, this to obtain a homogenous heating and quality of each piece. The electrodes provided in series are obtained from copper bars for electrotechnical use, therefore, easily available in the market without having to resort to expensive spare parts. RAPIDINSERT up to 1200 parts per hour do not need refrigeration of any kind and are long lasting.