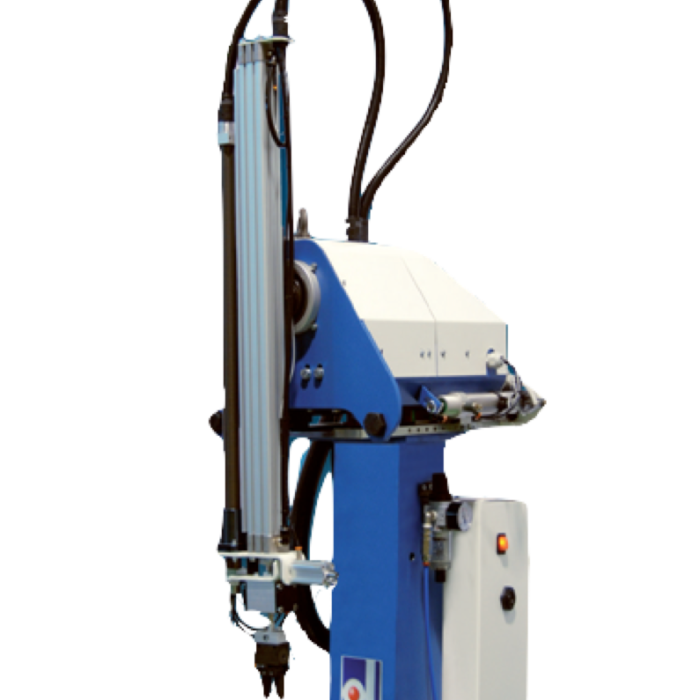 AVP
Category
Dega Automation
Description
The manipulators of the AVP (Advanced Vertical Picker) series are suitable for use in the press, to remove from the casting area and / or manufactured articles (with the grip hand and the vacuum generator). Its robust construction guarantees perfect rigidity of the manipulator even with reduced working cycles.
Damped pneumatic cylinders and widely dimensioned solenoid valves allow considerably reducing the extraction cycle.
The adjustment of the axles does not require the use of particular tools, in fact, the races are adjusted with handles and / or clamping systems with manual opening and fixing. The manipulator is constructed entirely with very high quality components that allows a durability also after several years of use and with extreme work cycles.
The programming is easy and intuitive, the client can choose between the pre-loaded programs that are used in 80% of the applications and / or program the same the movements thanks to the possibility of having a program COMPLETELY NOT LINKED (Open Program) .